'9/11 Courage and Tributes'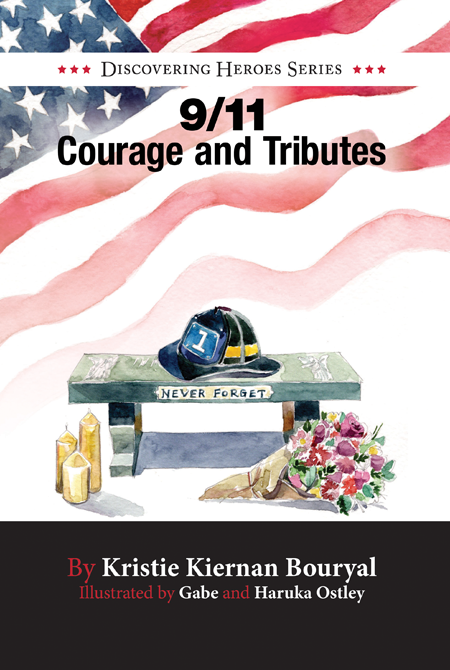 Title:
9/11 Courage and Tributes
Published by:
Context Productions
Release Date:
June 13, 2019
Contributors:
Kristie Kiernan Bouryal
Genre:
Non Fiction
,
Young Readers
Pages:
58
In this story, based on true events, Tyler, Olivia and Sophia spend the weekend with their grandparents to learn more about September 11, 2001. The family visits very special tributes created to honor and remember people who lost their lives that day. By asking questions and actively listening, the kids learn about 9/11's lasting impact and the courage of everyday heroes, including their role in our nation's largest water evacuation. Join in their discoveries. Help the kids of today and tomorrow to never forget.

"9/11 Courage and Tributes" is the third book in the Discovering Heroes™ series of books for kids of all ages, especially 7-11. "Remembering Heroes" is the second in the series. "My Buddy's a Hero – And I Didn't Even Know It" is the first.

The books are available through Ingram, amazon.com, barnesandnoble.com, fdnyshop.com (which benefits the Fire Department of New York City) walmart.com, target.com and at many more sites and retailers.