Handcrafted Cross Has Brought Comfort Since 9/11 Aftermath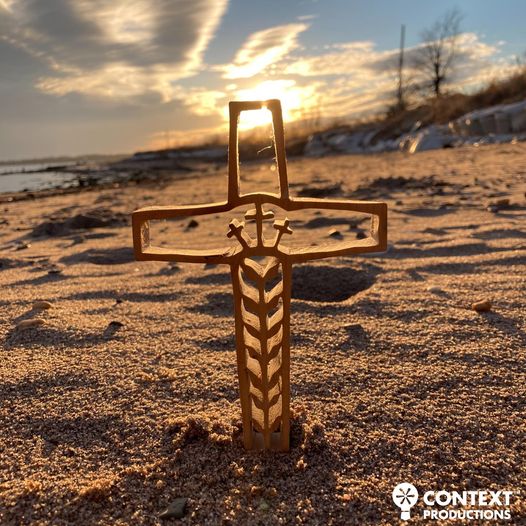 For 20 years, Grandma in the Discovering Heroes® series has been comforted by this wooden cross, which she keeps by her bedside.
It was handcrafted by everyday hero Robert J. Figurowski, a kind gentleman from Joliet, Illinois who made several with love and brought them to the Fire Department of New York City's (FDNY's) Rescue Company 1 firehouse following 9/11.
Grandma recently contacted Mr. Figurowski to let him know how much comfort his cross brought her for all of these years. Find out how he responded in this newspaper article, and see more of the beautiful crosses he brought to New York City after 9/11.
We are grateful to Mr. Figurowski for caring and doing what he could to help 20 years ago. For all of the everyday heroes who took action on 9/11 and thereafter, it took courage to be beacons of hope through such a dark time in our country's history. We remain in their debt and committed to ensuring future generations learn their stories.
Eleven members of Rescue Company 1 made the supreme sacrifice on 9/11. The FDNY lost 343 members and 9/11 remains the day with the largest loss of life in the history of the department. In all 2,977 people lost their lives on 9/11. We will Never Forget.