Lauded 9/11 Curriculum; Discounted Pricing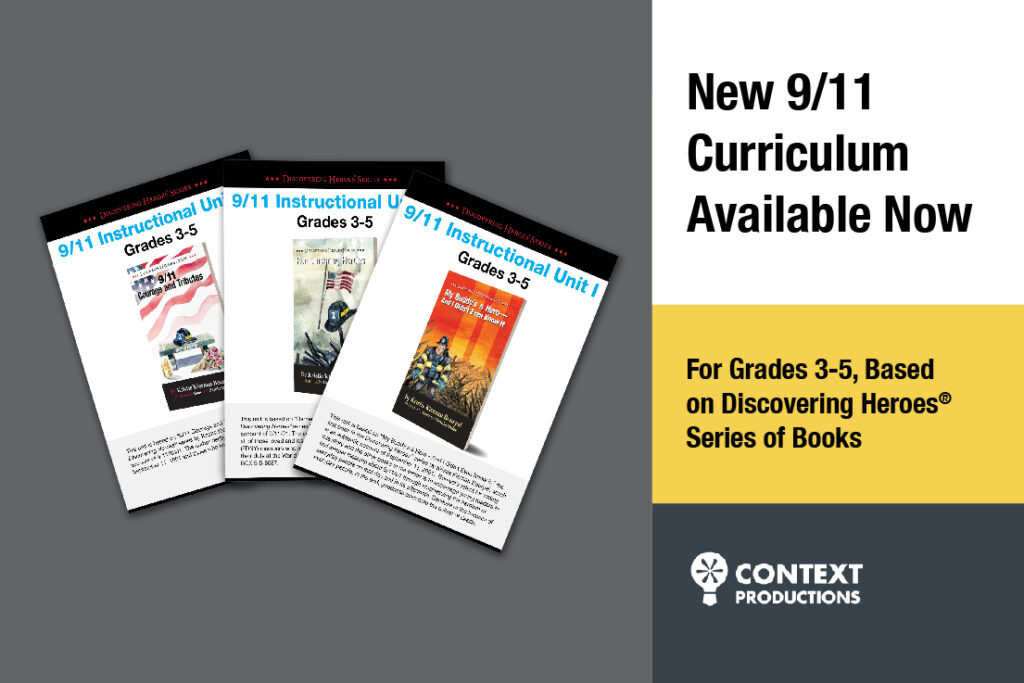 Context Productions LLC has published highly praised educational resources for grades 3-5 to help future generations learn about September 11, 2001. The curriculum accompanies books that are being offered at deeply discounted prices to schools and other non-profits.
The curriculum, fitting for grades 3-5, is comprised of three separate units, one to accompany each of the books in the Discovering Heroes® series trilogy. Author Kristie Kiernan Bouryal's book series is a sequence of true 9/11 stories based on real people and events. Context Productions LLC believes this curriculum is so valuable for youth across America, the units are being provided for free. The books are available at nearly half of their retail prices for schools and non-profits across the U.S.
To request access to the curriculum and/or purchase the books in the Discovering Heroes® series at a discounted price, please contact sales@contextproductions.com for further details.
Thank you for your part in helping future generations to Never Forget September 11, 2001.