Best Way to 'Never Forget' 9/11: Non-Fiction Books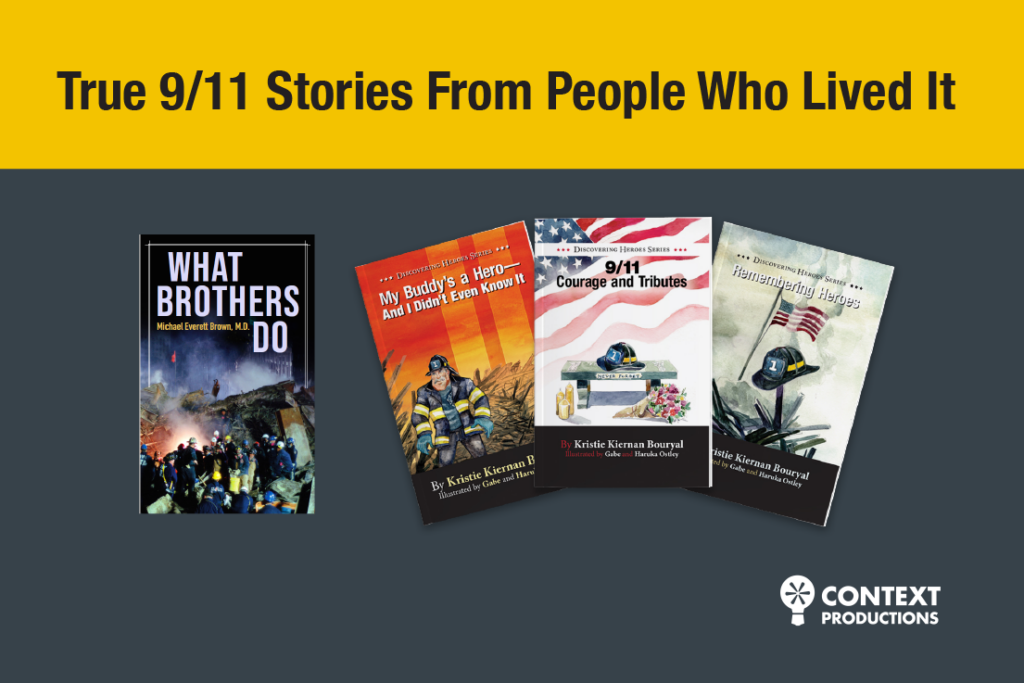 We vowed to "Never Forget." Yet today, an entire generation knows next to nothing about that day. Luckily for America, Michael Everett Brown and Kristie Kiernan Bouryal penned their families' stories.
Many books were written about the 9/11 attacks, but few tell true stories about real people, written to educate adults and children alike. Adults can empathize with author Michael Everett Brown, looking for his heroic FDNY brother, Capt. Patrick J. Brown, in the 9/11 aftermath ashes, in a touching book, What Brothers Do. But children need a different slate to comprehend what happened, without fear and through the eyes of a hero who was there.
My Buddy's a Hero – And I Didn't Even Know It, is the first of a trilogy, the Discovering Heroes® series, written by Kristie Kiernan Bouryal. She is the daughter of retired FDNY Lt. John Kiernan, who was there—though he was retired—digging through the rubble, helping to rescue, with many others, the last man alive from the ruins of the World Trade Center. Bouryal tells the story of 9/11 through Lt. Kiernan's voice, as he and his wife, explain the people, circumstances and now, memorial locations to their grandchildren. The first book relates Kiernan's pride in his grandchildren as he explains, "I am so proud of you for being so excited to learn more about September 11, 2001. It was an important day in our country's history and a day that changed many lives forever. It's important that you understand what we experienced so you can help others understand and never forget."
These words should be indelible in all Americans' memories who were alive that day, yet those memories are fading and teaching about 9/11 is not mandatory in elementary schools across the country. An entire generation, many totally unaware of what happened, or of how the goodness of everyday heroes overcame the evilest of deeds–or of the long-lasting ramifications. Many people, especially first responders, are still losing their lives to 9/11, from cancer and respiratory diseases from the toxic rubble. Bouryal wrote these books—to share the truth about that day and as a basis for a soon-to-be-launched curriculum developed for grades 3-5. Brown is re-launching his 2010 book, complete with a painfully updated introduction, postscript and cover, as he fights for his life against his 9/11-related cancer.
Bouryal is a longtime supporter of the Tunnel to Towers Foundation, which joined with Michael Everett Brown to use the proceeds of sales of What Brothers Do to help the Foundation continue its outstanding efforts. He has also donated books to the families served by the Tunnel to Towers Foundation; Gold Star and fallen first responder families with young children and our nation's most catastrophically injured service members. In this way, he commemorates his brother's heroic life, as well as his wife's, who also succumbed to cancer just three years ago.